become RETAILER
Let's meet to get to know each other first !
Thank you for giving us more information about your activity and/or project. To do this, download our information form and send it please by e-mail. We will get back to you shortly. Thank you.
Retailers
Where to find us in the real world ?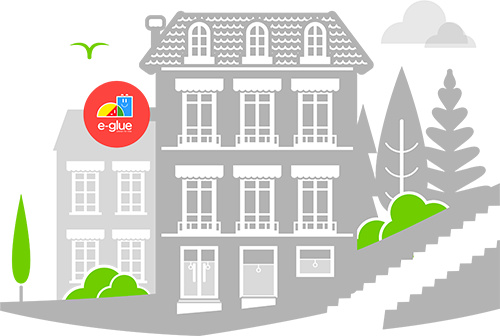 FRANCE
Le Bon Marché, Rive Gauche - 24 Rue de Sèvres 75007 Paris - France - +33 (0)1 44 39 80 00
Entrée en Matières - 5 rue du Chariot d'Or 69004 Lyon - France - +33 (0)4 78 28 96 30
Library of Museum of Contemporary Art - 81 Quai Charles de Gaulle 69006 Lyon - France
EUROPE
3 Bichos - Calvo Sotelo, 9 - 26003 Logroño, La Rioja SPAIN - +34 (0)941589032
Territorio Mini - c/ General Pardiñas, 71 - 28006 Madrid SPAIN - +34 (0)902001089
Asplund - Sibyllegatan 31 - 11442 Stockholm SWEDEN - +46 (0)86625284
Tummelisa Babydesign - Södra Larmgatan 2 - 41116 Göteborg SWEDEN - +46 (0)86625284
Bebe Gallery - 5 Agathoupoleos str. - 11257 Athenes GREECE - +30 (0)2108679641
Le Civette sul Comò - via Atto Vannucci 2 - 20135 Milan ITALY - +39 (0)3333165465
Eurekakids - via Rossini 40 - 61121 Pesaro ITALY - +39 (0)3482476979
WORLD
Jitesh Surana - country manager INDIA - +91 (0)9999735507
Kidology - DLF Promenade Mall, Nelson Mandela Marg, Vasant Kunj, New Delhi 110070 INDIA - +91 (0)1141042590
Lundeen's gifts - 9726 Washington blvd - Culver City, CA 90232 USA - +1 (0)3108428400
Weego Home - 2939 Main street - Santa Monica, CA 90405 USA - +1 (0)310-392-8460
Cloud Kissed Kids - 139 First ave - Atlantic Highlands, NJ 07716 USA - +1 (0)7328228113
Piccolo pte - 10 Ubi Crescent - Singapour, 408564 SINGAPORE - +65 67438884
Level Kids - City Walk, Junction of Al Wasl Road & Al Safa Street - Dubai UNITED ARAB EMIRATES - +971 800 538355437