discover our clients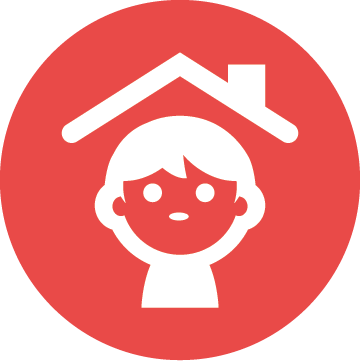 INDIVIDUALS
Kids room decor E-Glue are available to everyone all around the world, through our online store and reseller network. They're aimed at young parents, or about to be, looking to create the perfect baby's room, as well as toddlers who want to personalize their bedroom with their favorite animals, characters or themes.
As designers, we love reading or seeing how much joy our kids decor brings, how it comes into your lives. It's such a pleasure and it means so much to us !
GUESTBOOK

Much more than a simple wall decoration, E-Glue offers lifetime memory kids decor ! By the way, most of our clients love sharing their stories by leaving a review on our Guestbook and sending some pictures of their nursery or kids room once they've finished decorating.
IN PICTURES

follow us on instagram
This gallery presents a selection of our client photos, among those already visible on Instagram. Feel free to send us your decorating ideas, your choices, your best tips and pictures of the room you are proud to show off !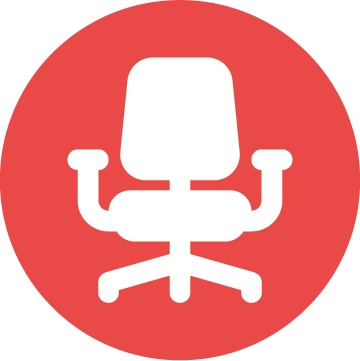 PROFESSIONALS
Kids room decor E-Glue are used by both individuals and professionals. A lot of day nurseries, child care centers, hospitals, clinics for kids, pediatric services, doctors offices, schools, cultural and sport centers, summer camps, etc... use our kids wall decals, giant murals and other wall decor to find meaningful, beautiful decorative pieces that give kids' rooms, reception or waiting room personality.
Our design studio also offers a custom pro service, to adapt and/or create specific designs and/or products on demand.
Companies, Professionals, Authorities, Public/Private Organizations, we can fulfill your ideas, satisfy your needs, design and successfully manage your project. Feel free to contact us !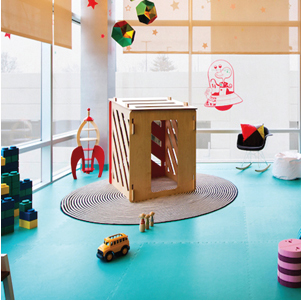 EQUINOX - fitness kids clubs (USA)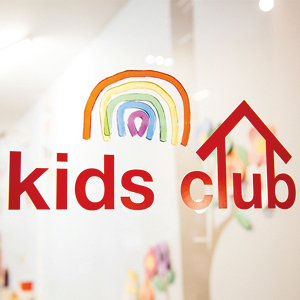 EQUINOX - fitness kids clubs (USA)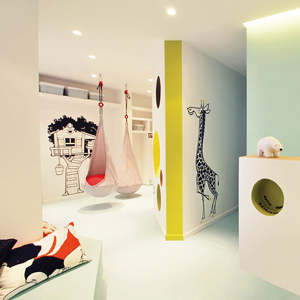 BLOCK722+ ARCHITECTS - pediatic office (Greece)
OUR REFERENCES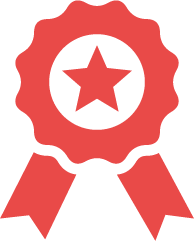 As creative studio specialized in graphic design, media and design for kids, we work on projects for all types of clients. Below is a selection of just a few of our valued clients and partners that we've successfully helped in achieving their goals.
IDENTITY, ILLUSTRATION, GRAPHIC DESIGN :
* GROUPS, COMPANIES
Carrefour, RATP, Auchan, BP, Adidas, Bata, Adisseo, Coditel, Club Internet, Groupe Accor, Roche, Espm, Dermipred, Eucerin, Amangani Resort Hotel, MAAF, Percutalgine, Créa Kingersheim, Champion, Continental, Fédération Française d'Equitation, Prévention Routière, Jardiland, Apieme, Nancy ASNL Kids Mascot Stany, Fnac Eveil & Jeux, Algonquin's Explorers Hotel (Disneyland Paris)
* PRESS, MAGAZINES
TGV magazine, Oxford University Press, Milan & Bayard Presse, Okapi, L'Ordinateur Individuel, Psychologies magazine, Stratégie, Le Point Eco
* ANIMATED SERIES
Kit Kat (commercial TV), Gazzapo & Billibop (animated films with Charles Despart-Ballerait – production : Xeopex), Rue Tom & Lila (series of 16 animated films for the NPO Prévention Routière, broadcasted on internet & Gulli French Children's TV Channel), Educational DVD for trainers (NPO Prévention Routière)
INTERIOR DESIGN, DECORATION :
* COMPANIES AND INSTITUTIONS (selection of completed projects)
Day Nurseries Petit à Petit (Paris, France), Hôtels Moments of Life (Paris, France), YTL Hotel Management (Saint-Tropez, France), Mococha Lb (Paris, France), Good Gout (Hem, France), CHI Portes de l'Oise (Beaumont, France), University Hospital (Rennes, France), Fondation Hôpital Lenval (Nice, France), Hospital for Children HUDERF (Brussels, Belgium), Crèche Am Schleekenhaus (Luxembourg), Servicios Gastronomicos Picoplato (Barcelona, Spain), Clinica Prosalud (Murcia, Spain), HotelBeds (Palma De Mallorca, Spain), South Yorkshire Sport (Sheffield, United Kingdom), Ilford Ursuline Prep School (Ilford, UK), The Children's Hospital Charity (Sheffield, UK), Great Ormond Street Hospital (London, UK), Scott Dunn Luxury Travels (London, UK), Spring Cottage B&B (Cornwall, UK), NHS England (Wirral, UK), The Royal Hospital for Sick Children (Edinburgh, UK), Sunborn Saga Oy (Turku, Finland), Christensen Interior (Stuttgart, Germany), Cabinet Citraro Meyer (Geneva, Switzerland), Hôpital du Valais (Visp, Switzerland), World Health Organization (Geneva, Switzerland), Bundesamt für Migration (Bern-Wabern, Geneva, Switzerland), Crèche EVE (Courroux, Geneva, Switzerland), Adel Saatchi & Saatchi (Athens, Greece), MN Autism Center (Minnetonka, USA), Pacific Palisades Pediatric Dentistry (Los Angeles, USA), Equinox Fitness Clubs (New York, USA), Achieve Beyond Pediatric Services (New York, USA), Giggles Daycare Inc. (Wilmington, USA), The Pumpkin Club Childcare Center (Salt-Lake City, USA), Saks Fifth Avenue (Boca Raton, USA), Khoki Melbro Retail (Cape Town, South Africa), Jumeirah Group Hotels (Dubai, United Arab Emirates), Kid's Clinic (Bahrain, United Arab Emirates), Chemaly & Chemaly (Beyrouth, Lebanon), Zona Medica (Guatemala), …
* ARCHITECTS AND INTERIOR DESIGN AGENCIES (using our kids room decor products)
B&2 Architecture & Town Planning Studio (Madrid, Spain), G4 Arquitectura Merindades (Villarcayo, Spain), Neollar 2000 (Barcelona, Spain), Geotech Gestion Espacial (Minano, Spain), Gausark Arquitectura (San Sebastian, Spain), Factory Group (Milan, Italy), Ishimoto Europe (Milan, Italy), Ratcliffe Fowler Design (Leicester, United Kingdom), LPK Design Agency (London, United Kingdom), Leap Media (St Austell, UK), Show Business Interiors (Sandbach, UK), Kohn Pedersen Fox Associates (London, United Kingdom), RMJM Architects (Glasgow, Scotland UK), JSK Architekten (Düsseldorf, Germany), Loos Architects (Amsterdam, Netherlands), Bio Design (Novi Sad, Serbia), Bauer & Wiley Architects (Newport Beach, USA), The Claw Productions (New York, USA), Schappacher White (New York, USA), Outlawed Films (Sydney, Australia), Kellie Margetson Design (Sydney, Australia), Springate Constructions (Dunsborough, Australia), Cardel Homes (Calgary, Canada), Think Design (Winnipeg, Canada), Safa Architecture (San Pedro, Mexico), MacGregor Forsyth Interior Design (Cape Town, South Africa), …